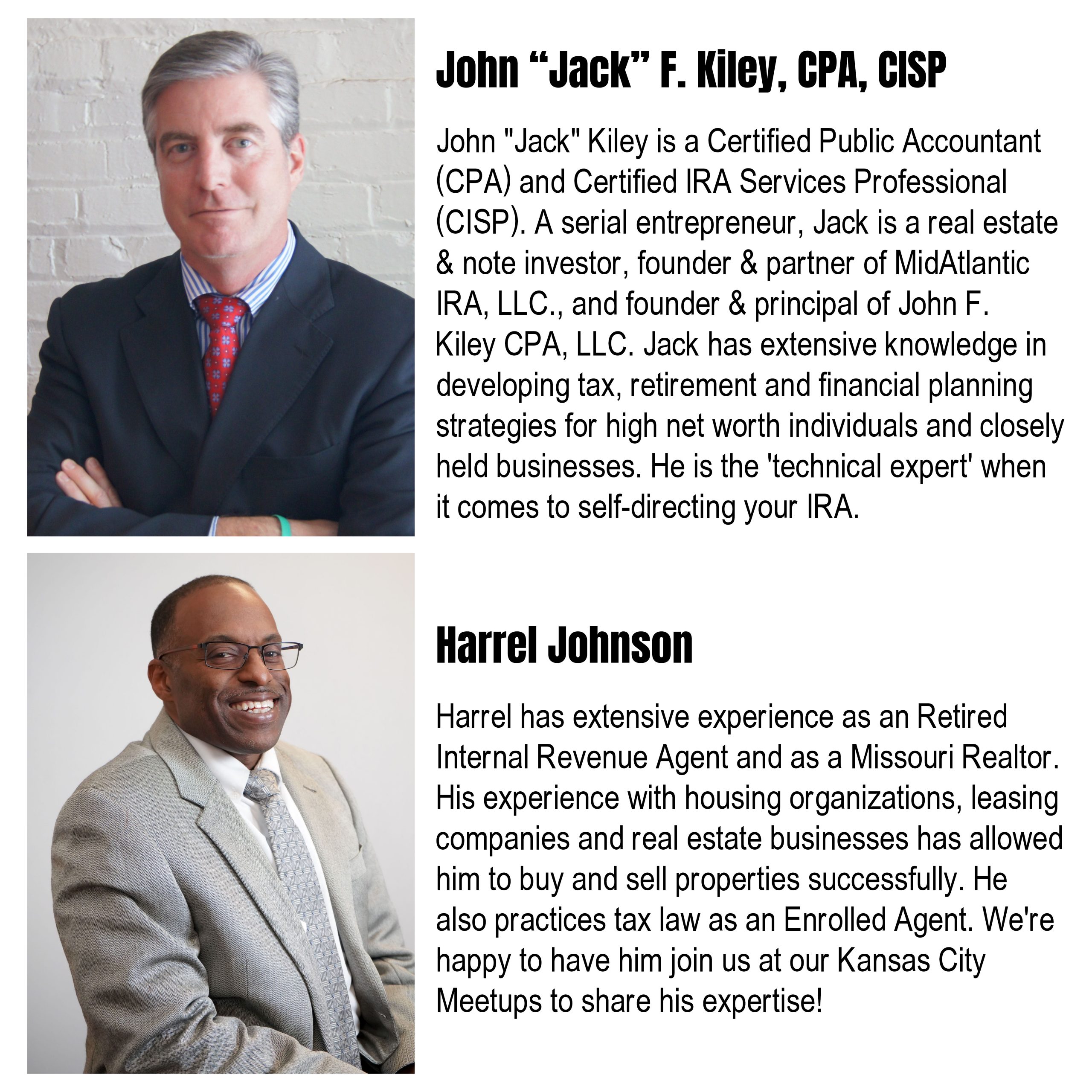 About Our Group
This is an investment strategies networking group for the Greater Kansas City area and a place to meet investors who have the same interests as you. This is a structured networking event. Nothing to sell, no sales pitches, no books, no boot camps, no DVDs, no class time. We will spend some time learning about private investment dollars, retirement plan dollars and how to find those sources. We regularly hear from investors that they want to meet other people who have similar goals and interests. At any event we attend, participants always request more networking time. So, here it is. All networking and no distractions. It has been said many times that your net worth is a reflection of your network. By coming to this Meetup, you'll learn how others network and how to improve your own.
Next Meeting Details
Apologies for the inconvenience, but we are not currently holding this Meeting.
Where: Virtual via Zoom Meeting
When: TBD